Make a Schools iPlayer
by Mark Cousins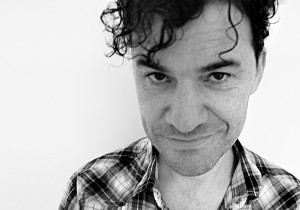 The BBC formed me.  I grew up in a working class household in which there were no books or pointers to the world of art and ideas. As a boy, I fell in love with films, painting, music and buildings and BBC TV programmes like Vision On and Arena and their film seasons on Alfred Hitchcock and Orson Welles were exciting lifelines.  A great art teacher at school helped, and the NME introduced me to new bands, but it was the BBC, more than anything else, that stimulated my brain.
I have some criticisms of it now: It feels too part of the establishment, its coverage of the Scottish independence debate was misjudged, and its weather map tilts away at the top, which makes Scotland – where I live – look smaller than the West Country. But more production in Bristol, Salford, Glasgow and Belfast has helped de-centralise it.
My one idea for the BBC is to make a Schools iPlayer.  The iPlayer is a treasure trove – a museum, a circus, a library. I like, in particular, when old programmes from the 60s, 70s or 80s appear on it.  I know that there's a BBC Schools website, but there should be a whole new iPlayer which dovetails completely with the British education system.  It would take lots of time and money to go through the entire BBC archive, and curate it with the curriculum in mind, but doing so would make a world class learning panopticon.  Themed teaching packs on history, society, science and the arts, using decades of TV and radio programming, would contribute a huge amount to the lives of young people in the UK.  Building the BBC into the school system in this way would be a real contribution to society, and, of course, a bulwark against those who attack, or seek to downsize, it.  Shame on them.
Mark Cousins (@markcousinsfilm) is a film director and writer
Why vote? We will feed in readers' favourite ideas to the government's consultation on the future of the BBC, and profile them heavily in the media. We believe the debate over the BBC's future is too narrow and focused on cuts - it's missing strong, positive ideas about what public broadcasting can and should be. By voting, you can have your say on what those ideas should be - and if you've got your own, share them with us→