Democratise the BBC from below
by Thomas Barlow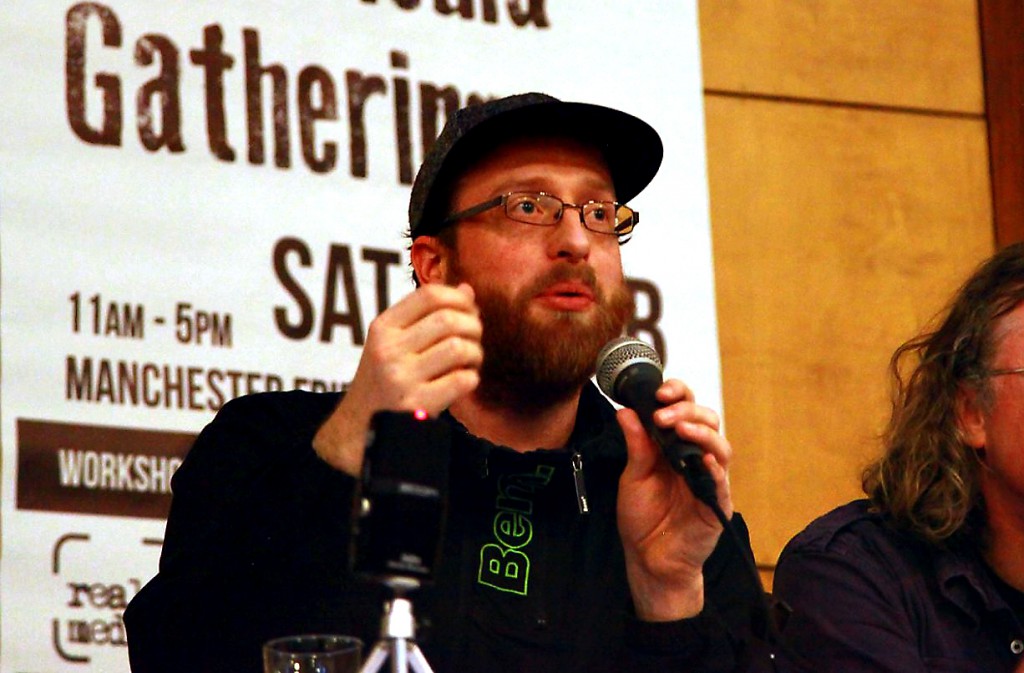 The BBC would be a more nimble and responsive organisation if it was more democratic. New ideas would find good homes more quickly, and the dominance of a particular type of person (the North London media bod) may be broken up.
The BBC desperately needs to support more independent journalism and represent more public interest viewpoints, but as an organisation it replicates itself, taking orders from the top. Government appointees, ex corporate employees and media luvees proliferate the organisation. This stifles debate within the organisation, and its outlook.
The governing trust should be elected. One third by management, one third by staff, and one third by service users. If you look at some universities in Belgium you can see a model where the governance of the of the organisation allows everyone's voice to be represented, and stops the dominance of one kind of character.
With this more democratic structure we are more likely to see the wonderful suggestions outlined elsewhere in this project implemented. Without it we may come to a dead end – a self fulfilling cycle of metropolitan elites giving us what they think we should have and then scratching their heads when it doesn't work.
With the Trust's independence from Government and large industry under question, what could be better than to open the doors to it's workings and allow input from the public.
Thomas Barlow edits Real Media and is a local branch officer of the NUJ.
Why vote? We will feed in readers' favourite ideas to the government's consultation on the future of the BBC, and profile them heavily in the media. We believe the debate over the BBC's future is too narrow and focused on cuts - it's missing strong, positive ideas about what public broadcasting can and should be. By voting, you can have your say on what those ideas should be - and if you've got your own, share them with us→