Let the licence fee fund independent media
by Josh Kitto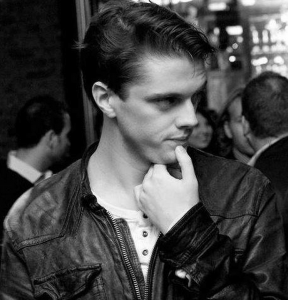 As under-discussed as it is patently obvious, the British establishment is remarkably fragile at present. While next year's referendum on British membership of the EU, and last year's Scottish referendum on independence, are the two most discernible pillars in that story, the biggest challenges have come in the form of institutional failures in the media. The phone hacking and Jimmy Saville scandals were as widely-known as they were indefensible.
The last time a zeitgeist of collapse dominated British politics was in the 1970s. Then, Margaret Thatcher and Tony Benn were the two most prominent figures arguing against an establishment widely viewed as sclerotic . Thatcher desired market reforms and less state interference, while Benn aimed to take Britain's most important institutions, including the BBC, into workers' control. We all know how that ended.
This time, however, things might be different. We might see a reinvigorated left lead the charge for innovation, particularly given Jeremy Corbyn and Tom Watson are strong proponents of media democratisation. That could simultaneously square questions of how to finance media and reinvigorate British public life.
It is within that context that I offer my own proposal: that the BBC be funded through general taxation, with the Director General and governors being democratically elected as Jeremy Gilbert has proposed elsewhere. The license fee would then be transformed into a 'Citizen's News Voucher' on the lines John Nichols and Robert McChesney have advocated in the United States. Their proposal was that each US citizen receive $200 to distribute to different media outlets. Thus instead of paying the £145 license fee, all UK citizens could be given this sum to allocate to various outlets of their choosing. A proposal not entirely dissimilar to that of Aaron Bastani.
The BBC would still dominate British culture, and perhaps remain rather centralised. What would decisively change, however, is it would now reside at the centre of a democratised, well-resourced fourth estate. Social media has redistributed consumptive but not productive power to the public. An elected, publicly funded BBC, along with a redistribution of funding power to individual citizens, could offer something of a response to that.
Local and investigative reporting would have greater financial protection and opportunities, and a publicly funded BBC might be able to implement Tony Ageh's vision of the Corporation as a digital public space. This could also incorporate Cory Doctorow's idea for opening up the BBC archives to the public.
The last major battles over media innovation took place in the mid-1980s. Then, Murdoch smashed the unions as News International's printing became digitalised. That was accompanied by the simultaneous outsourcing of many of the BBC's in-house production teams. Three decades later and the novelties of that period feel positively antiquated.
Implementing Citizens News Vouchers wouldn't by itself restore local newspapers to peak strength, or indeed guarantee a golden age of reporting that never was. But allowing the public to act as a democratic counterweight to media power currently in the hands of the few could revive the BBC as a force for cultural ingenuity.
Josh Kitto (@CromulentJosh) is a freelance journalist and writer. 
Why vote? We will feed in readers' favourite ideas to the government's consultation on the future of the BBC, and profile them heavily in the media. We believe the debate over the BBC's future is too narrow and focused on cuts - it's missing strong, positive ideas about what public broadcasting can and should be. By voting, you can have your say on what those ideas should be - and if you've got your own, share them with us→