No more adaptations!
by Joanna Biggs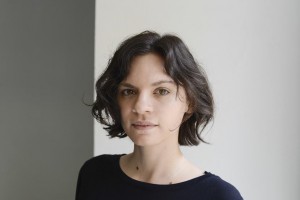 For all that we're living through a golden age of TV, it isn't always discernible watching the BBC. The shift from adaptations of classic novels put out at Sunday tea-time to adaptations of modern novels, which could and could not go out on a Sunday, signals more a change in style than content.
Whereas Our Friends in the North, The Boys from the Blackstuff and Abigail's Party were, for the most part, written directly for TV, and all the more socially engaged for it, the same can not be said of the Corporation's fondness for adaptations. The BBC's retreat from boldness and original thought can be felt everywhere; this would be a small, precise and contained way to start changing it.
Joanna Biggs (@JoannaBiggs) is assistant editor at the London Review of Books and author of "All Day Long: A Portrait of Britain at Work".
Why vote? We will feed in readers' favourite ideas to the government's consultation on the future of the BBC, and profile them heavily in the media. We believe the debate over the BBC's future is too narrow and focused on cuts - it's missing strong, positive ideas about what public broadcasting can and should be. By voting, you can have your say on what those ideas should be - and if you've got your own, share them with us→