Remind us why public service matters
by Allyson Pollock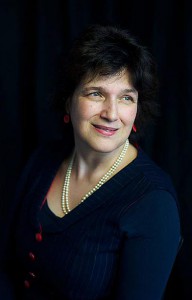 The BBC is a public service, it is also a universal service. The BBC  should remind people why public services are important and the range of programmes that the BBC has provided, the people it has served and innovative and creative programming it has given rise to. It should show what is at stake: people will be denied access to services – and a voice – if reporting is  left solely to commercial channels.
Anyone who has spent any time in North America understands the corporate capture of news, the degradation of investigative reporting and current affairs programmes, and the degeneration of public broadcasting through spending cuts. Five conglomerates – Time Warner, Disney, Murdoch's News Corporation, Bertelsmann of Germany, and Viacom (formerly CBS) – control  most of the newspapers, magazines, books, radio and TV stations, movie studios, and much of the web news content of the United States. They are in large measure responsible for instilling and imprinting the social, political, economic, and moral values of both adults and children in the United States.  Ben Bagdikian's brilliant book The New Media Monopoly is a brilliant and chilling account of what is at stake. It is an excellent starting point for an informed debate about the future of the BBC and the kinds of programming we want.
Over the last 20 years the BBC has already been subject to significant cuts and a high degree of marketisation. It has experimented with internal markets and new public management and competition,  the effects of which are poorly understood.
Corporate capture of public services is not new, but the BBC should open up the debate as to why public broadcasting is important at all levels, international, national and even local. It should loudly proclaim why independent broadcasting is vital and why  – most importantly – that private corporations should not own and control every media outlet. Independent thinking and reporting needs to flourish in order for society to thrive, and the importance of public ownership and public accountability to make this possible should be debated and understood.
So the BBC should face this threat openly and play its role in ensuring that there is an informed public debate, properly funded too, about why public broadcasting is so crucial for a healthy society and why it should matter to us all.    
Allyson Pollock (@AllysonPollock) is Professor of Public Health Research and policy, Queen Mary, University of London
Why vote? We will feed in readers' favourite ideas to the government's consultation on the future of the BBC, and profile them heavily in the media. We believe the debate over the BBC's future is too narrow and focused on cuts - it's missing strong, positive ideas about what public broadcasting can and should be. By voting, you can have your say on what those ideas should be - and if you've got your own, share them with us→